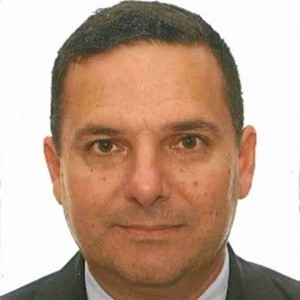 José María Núñez Ortuño
Member
PhD in Telecommunications Engineering (2016), a graduate telecommunications engineer from the University of Vigo (1999) and an industrial technical engineer from ICAI (1994). In addition, he has an MSc in Operations and Engineering of Unmanned Aerial Systems and an MSc in Radiocommunication and Electromagnetic Engineering.
He has worked for 5 years as a project engineer at the University of Vigo participating in various electronic warfare projects for the Spanish Navy, in collaboration with INDRA. He has been the manager and technical director for 15 years in two companies dedicated to the design and manufacture of devices for digital home control and energy efficiency, as well as the development and execution of innovative home automation installations and projects. In his last 10 years, as a professor-researcher at the Defense University Centre at the Marín Military Naval School, he has participated in various research projects related to electronic warfare systems for the Navy, passive radar and artificial intelligence techniques (AI) for signal recognition.
He is currently a Contracted Professor of the Defense University Centre at the Naval Military School of Marín, where he is also the coordinator of the Radar and Communications Research Laboratory of said Centre.
Dr Núñez's research career focuses on the field of radar, communications, electronic warfare and UAV. He is currently researching AI techniques for classifying radar emissions, passive radar techniques, and the use of UAVs to obtain RCS measurements from ships and radiation patterns from onboard antennas.
You can check their LinkedIn profile here
You can check their ORCID profile here