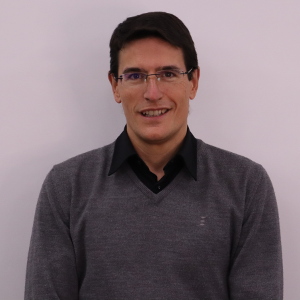 Pedro Orgeira Crespo
Member
MSc degree in Automatic Control and Electronics Engineering, at the University of Vigo, he also graduated in Aerospace Engineering in the European University of Madrid. Dr Orgeira is currently visiting professor at the University of Vigo, in the Aerospace Area.
He is an expert in software architecture (IBM Rational Software Architect Designer, Sparx Enterprise Architect y UML), back end (C#/ Java/ Python/ Ruby/ Perl/ PHP/ C), Database (SQL Server, MongoDB, Oracle), embedded (8051 family, 68HCxx, PIC, ARM, Atmel on C/C++ and ASM), and Systems (Xen, VMWare, Citrix, Azure, Linux, Windows Server, Bash, AD). He has a long experience (20+ years) in private companies working as CIO and Manager for a Software consultancy. He has developed several projects at important players such as INDITEX, Mango and Telefónica, among others.
His research activity is aimed at digital hardware and software systems onboard aircraft, especially UAVs. Currently, he is developing systems for drones involved in firefighting.
Projects
European Union's Horizon 2020 FET Open programme: WiPTherm 

FirePOCTEP
You can check his LinkedIn profile here
You can check his LinkedIn profile here