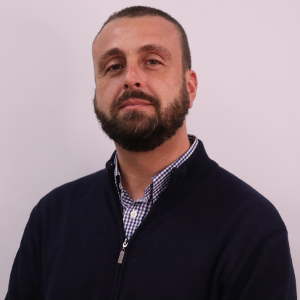 Carlos Ulloa Sande
Member
Graduated as a mechanical engineer from the University of Vigo in 2002 and PhD in Aerospace Engineering from the European University of Madrid in 2018. Ulloa Sande has worked in different engineering and manufacturing companies for almost 10 years. After that, he completed his PhD on thermal modelling of micro-CHP systems at the University of Vigo. That same year, Ulloa started his teaching role as Teaching Assistant in the Defense University Centre at the Spanish Naval Academy, where he taught Mechanical Engineering. He is currently a professor at the School of Aerospace Engineering at the University of Vigo, in the Area of ​​Aerospace Engineering.
PhD. Ulloa's research career focuses on the research field of energy systems and modelling and dynamic simulation of energy and propulsion systems. He has published research papers regarding his thesis along with other members of his research group and he has participated in numerous national and international teaching and research conferences.
Carlos Ulloa is currently conducting research in the field of renewable energy applied to UAVs and their facilities, in collaboration with PhD. Cheng-Xian Lin, accomplishing different periods of Visiting Scholar internship in the Sustainable Energy and Thermal Transport Laboratory in the Department of Mechanical and Materials Engineering at Florida International University (Miami). He is now developing research activities in satellites thermal control systems, participating as researcher in WiPTherm, an European FET (Future and Emerging Technologies) project, modelling the thermal system of CubeSats in applications of power supply using innovative thermoelectric generators.
Projects
European Union's Horizon 2020 FET Open programme: WiPTherm

FirePOCTEP
You can check their LinkedIn profile here
You can check their ORCID profile here